GIMS Company Portal Access
Georgia Company Portal
Announcement! Georgia is transitioning to a newly designed company portal. During this transition, we have two company portal access points.  Please only register and log in to the new portal if your company received an official notice of change. If your company has not received an official notice to access the new portal, please continue using the existing portal until further notice. If your company is not on the list, please continue to use your current process. Any other web portal credentials will not authenticate you on the new GIMS Portal as the new GIMS portal requires its own username and password. To see the list of migrated companies click here. 
Historical Company Portal
1.png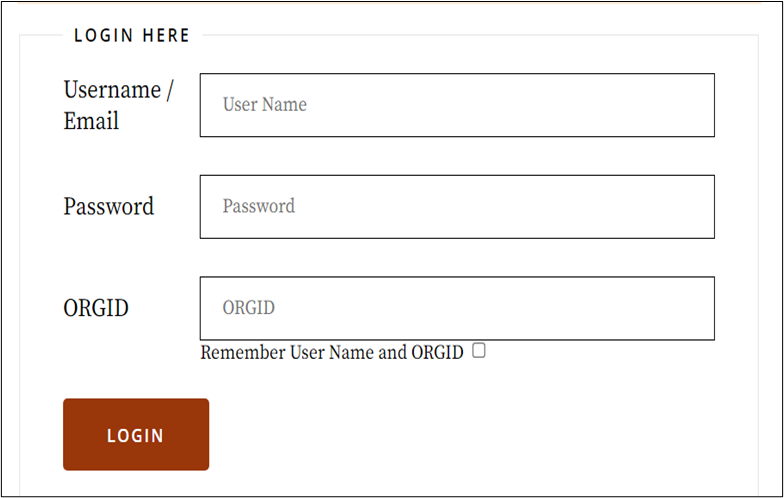 New Company Portal
2.png
How to access the new company portal:
To gain access to the new Georgia Company Portal, you must first register for an account.
While on the Company Portal log in page, click on Register located beneath the log in button. You will then be redirected to the registration page to register your company for account access.
To access the new portal, you will be required to create an account by registering with your entities License number and NAIC number. If you are in existing company, please be sure to answer yes to Are you already licensed with Georgia. This will help the system generate your companies account that was previously registered in the older system.
3.png

During the registration process, you are also required to provide an Authorization Letter on company letterhead signed by the Company's President or Vice President to obtain official access as an administrator for the Georgia Company Portal. This authorization letter must be uploaded on the registration page for official company portal access.
The following must be included when submitting your Authorization Letter:
Complete Legal Name of the Company.

The NAIC number and/or Georgia License number of the Company.

Name of the person assigned the Administrator role.

Telephone number of the Administrator.

Email Address of the Administrator.
Once the registration application is submitted and approved by an internal staff member, you will receive an email to create a username and password.
Each Company will be allotted 2 Administrators and 10 users for the company portal.  Only Administrators will have access to add or remove administrators and users.
How to access the GIMS Company Portal:
Click here

Enter your username and password that you created during the registration process.

Once logged in on the portal, please select the company to proceed to the company's Home Page.